About Us
Welcome to ConsultationNZ™

HEATHER KINSEY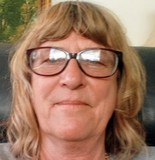 An accountant by training, I emigrated to New Zealand from the UK in 1998.  In the UK I spent many years working for District Audit, auditing the accounts of local authorities on behalf of Central Government. The skills I learned are myriad, but probably the key skills were in writing accurately and correctly. If a client can pick up a typo in an audit report, the auditor is immediately on the back foot and has lost some credibility.
I then spent some time as Finance Director of The Fire Service College, Moreton - in- Marsh, learning how to multi-task with a vengeance! One of my proudest moments there was the rewrite of the manual for the new accounting software we introduced - it really was in plain English, complete with pictures of the keystrokes. Implementation of the system was a breeze...
On moving to New Zealand I worked at Telford Rural Polytechnic as Director, Finance and Administration, where multi-tasking was the norm! I even became matron to 100 youngsters in the hostel ( I know, how does that relate to accountancy?)  and became competent at project management.
Finally I worked as Corporate Services Manager at Central Otago District Council. making full use of all I had learned over the years - project management, writing, training, diplomacy.......a full on time and lots of fun.
But I decided I wanted more freedom, hence I set up ConsultationNZ™ and have never looked back.
I love travel, and  enjoyed working with tourwithusnow ltd on putting together a tour of the UK, plus collaborated with others on  tourism issues, including writing articles on contract  for a travel website. I have now parked this side of my business to concentrate  on other aspects.
I enjoy opera, Star Trek (Bald is beautiful, Jean Luc!) and walking.
Overall, I enjoy life. I hope you will let me share part of it with you.